"To you is born this day in the city of David a Savior who is Christ the Messiah, the Lord."

Luke 2:11
Scripture Reading: Psalm 127:2
Rest from Stress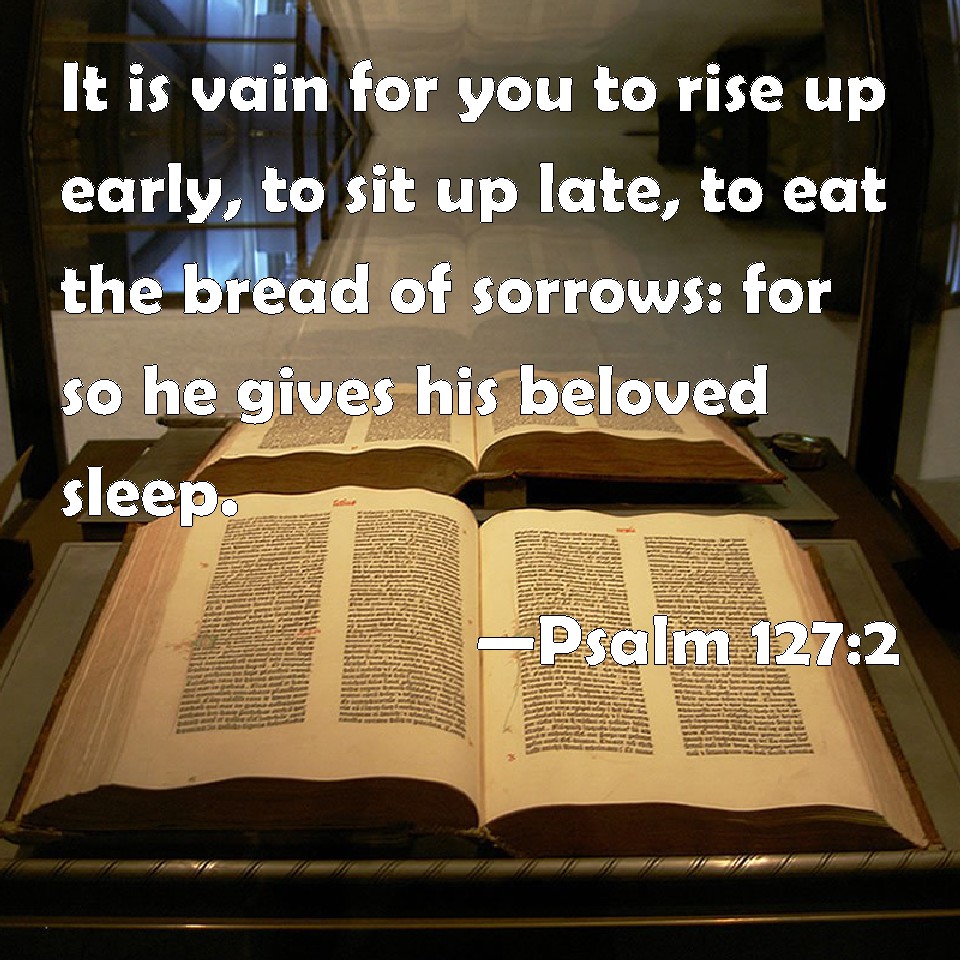 Recently I learned that a large percentage of stress related health issues didn't actually come from health problems.

As a matter of fact, in most cases, the people weren't really stressed out, but were out of rest!
When my husband and I discussed this we both agreed, "It's not the work, but that we were over tired and needed to sleep."

We needed to rest!
This season when the pace of daily living increases with holiday preparations, don't let your rest decrease.

Lack of sleep causes a slew of things to get blown out of proportion.

You'll find that with proper rest, your stress levels will decline and you'll be able to handle more.

This season be determined to give the stress in your life a rest!
"It is vain for you to rise up early, to sit up late, to eat the bread
of sorrows; for so He gives His beloved sleep." Psalm 127:2
December 8th – 14th Daily Bible Reading
8.

Ezekiel 25

;

Psalm 132
9.

Ezekiel 26

;

Psalm 133
10.

Ezekiel 27

;

Psalm 134
11.

Ezekiel 28

;

Psalm 135
12.

Ezekiel 29

;

Psalm 136
13.

Ezekiel 30

;

Psalm 137
14.

Ezekiel 31

;

Psalm 138
*Also be sure to read a
Proverb
a day.
Daily Readings are designed to read through the entire Bible in one year.
For more Faith Moments in depth visit:
Faith Moments Today Perpetual Devotional
or our archive website.
An outreach ministry of Shield of Faith Family & Youth Ministries®,Inc.
2015 Copyright SOFFY Ministries/Pastor Cher. Do Not Copy. Photo credit by SOFFY Ministries unless otherwise noted. This artwork is licensed under the Creative Commons Attribution-ShareAlike 3.0 License.
Scripture from the KJV or NKJV of the Bible. Scripture from:
Bible Gateway